Description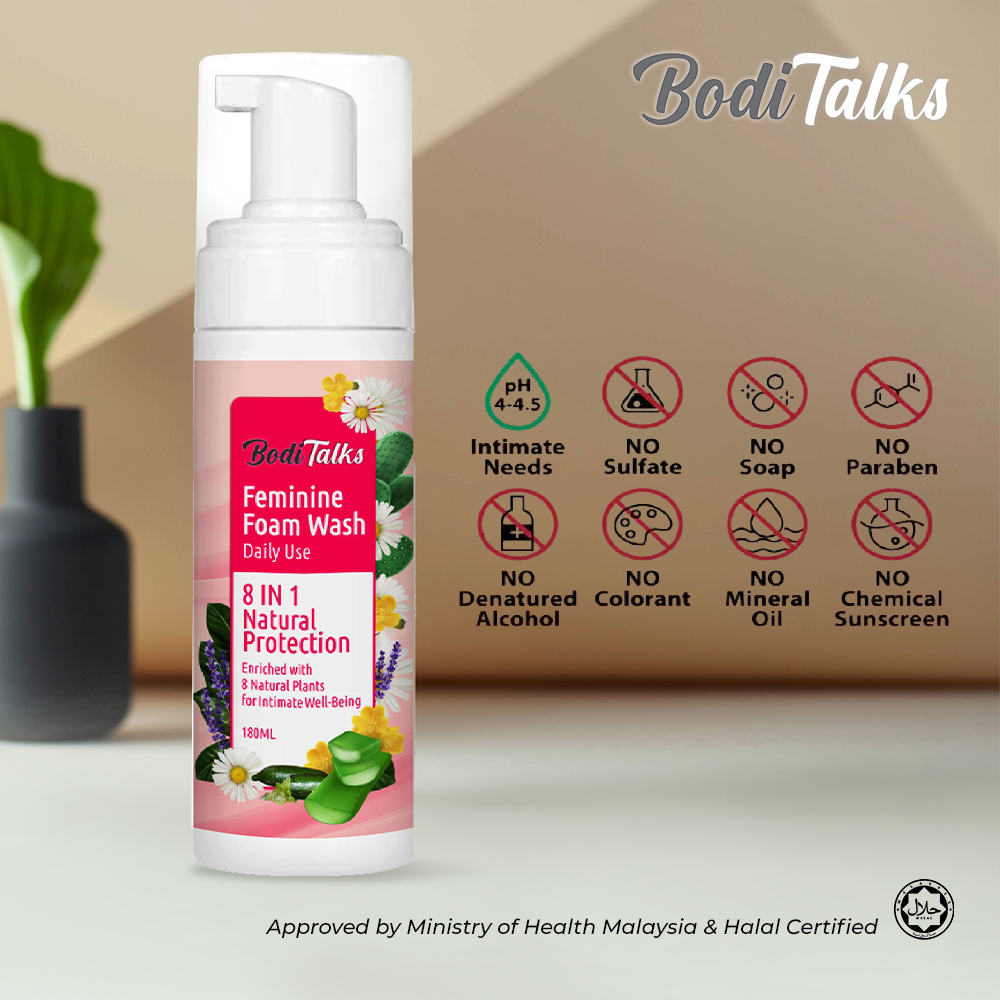 BodiTalks Feminine Foam Wash is exclusively formulated using 8 natural plants, it provides 8 essential protections within the bottle, free from 7 harsh chemicals, specially designed for women daily use to control bacteria growth whilst achieving optimum well-being to the intimate area.
* Kacip Fatimah – Enhance Skin Elasticity
* Aloe Vera – Skin Soothing & Moisturizing
* Lavender – Provide Pleasant Smell, Odor Away
* Chamomile – Help in Relaxation and Calming
* Cactus – Skin Firming and Soothing Effect
* Australasica – Skin Brightening & Smoothening
* Portulaca – Skin Hydration & Antioxidant
* Helichrysum – Strengthen Skin Barrier
– NO Sulfate
– NO Soap
– NO Paraben
– NO Denatured Alcohol
– NO Colorant
– NO Mineral Oil
– NO Chemical Sunscreen
Direction to use:
Press the pump to release foam onto wet hands, gently massage on the intimate area. Rinse thoroughly with water. 
Cautions:
For external use only. Avoid contact with eyes, if skin irritation or any discomfort develops, stop using and consult a doctor when necessary. Keep out of reach of children.  
Tips:
During a woman's period, washing more than once a day may be helpful.
pH level 4-4.5 best for intimate needs
8 in 1 Protection, with all the desired functions women want, just within one bottle