Description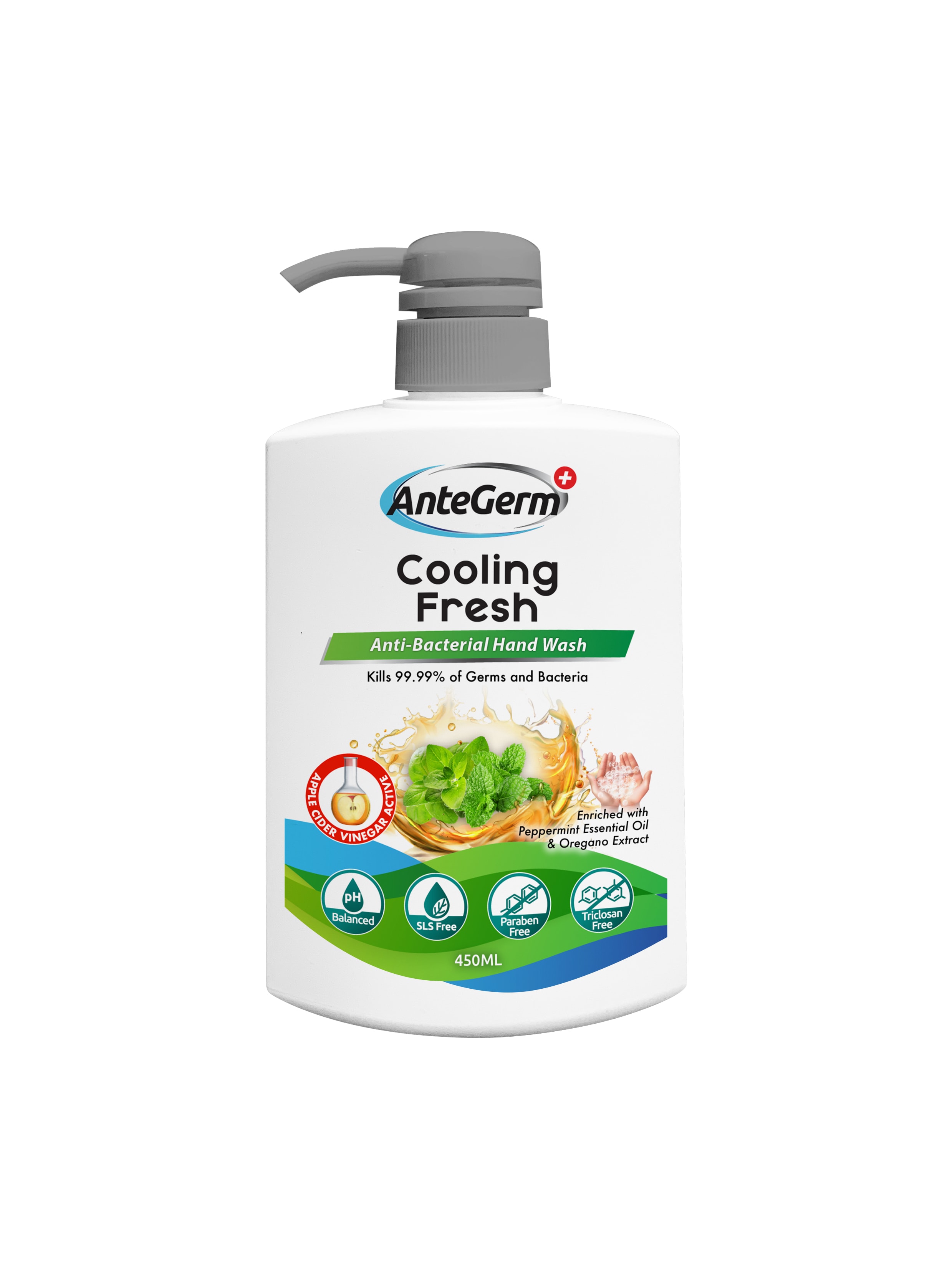 AnteGerm+ is a brand that pursues natural antibacterial protection, it kills 99.99% of germs and bacteria, provides 360 hygiene protection for family that are gentle yet effective.
The range is uniquely formulated using Apple Cider Vinegar which is famous for its powerful anti-aging, antioxidant, fatigue relieve and cell rejuvenation function that promotes skin beauty benefits. AnteGerm+ uses essential oils and extracts that are proven potent for natural germs-fighting and magnificent for skin health.
The products are free from SLS, Paraben and Triclosan harmful chemicals, it is pH balanced bring skin to its optimum result.
Direction to use:
Apply an appropriate amount of Hand Wash on to wet hands, lather gently. Rinse thoroughly with water.
Cautions:
For external use only. Avoid contact with eyes, if skin irritation or any discomfort develops, stop using and consult a doctor when necessary. Keep out of reach of children.
Tips:
Use day and night, Apple Cider Vinegar good for anti-aging, antioxidant, fatigue relieve, that promotes skin beauty benefits
Wash hands frequently with this non dry hand wash to ensure germs and bacteria are killed
Lemon and Cloves soothe skin, protect skin from bacteria while improving skin rejuvenation